NME Announces On Sale Details for New Global Print Edition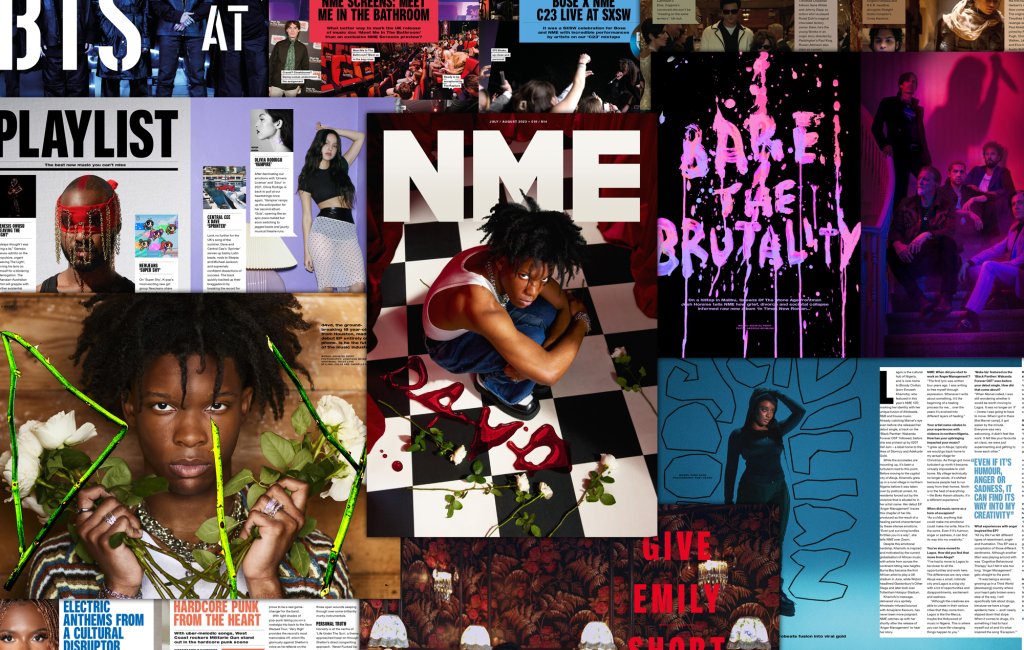 LONDON, UNITED KINGDOM; 7 AUGUST, 2023 – NME, the world's leading music and pop culture brand announces details of how readers can purchase the new print edition of NME Magazine.
Exclusively available at music retailer Dawsons.co.uk (also owned by Caldecott Music Group), readers can head to the Waiting Room where the countdown to the on-sale has begun. Once the countdown hits zero at 19:52 BST (a nod back to NME's print origins in 1952), successful readers will be able to purchase the magazine.
An exclusive queue jump opportunity for readers to get their hands on a copy before anyone else is also on offer. NME will be sending out queue jump tickets an hour before the on-sale to randomly chosen readers signed up to the NME Magazine mailing list.
Announced in July, the new NME Magazine will build on its peerless legacy of breaking what's new and what's next, providing music and pop culture obsessives, and the wider entertainment industry, with a bible that showcases the best new artists and bands on earth, alongside exclusive new franchises, unmissable features, industry insight and expert reviews of the latest music, TV, film, and gaming releases – all in NME's inimitable style.
The return of NME magazine will see a dynamic new design and content refresh with all new franchises being kept under wraps until launch. Each issue will be fronted by an edition of The Cover: NME's existing flagship editorial property that champions emerging talent, elevating new artists and bands as part of NME's commitment to global new music discovery.
NME's global bi-monthly print magazine will entertain, inform and inspire; harnessing the phenomenal power of music and world-class journalism to galvanise the brand's status as the world's leading music and pop culture destination.
ABOUT NME NETWORKS
NME Networks is a global, next-generation media group that views the wider world of pop culture through the lens of music and connects artists and brands to music-obsessed audiences. Our portfolio of popular music-journalism brands, comprising NME, Guitar.com and MusicTech, takes audiences on a lifelong journey through musicianship and fandom. NME Networks is a part of Caldecott Music Group.
ABOUT CALDECOTT MUSIC GROUP
Headquartered in Singapore, Caldecott Music Group is a global music industry investor and innovator spanning multiple sectors, including digital (BandLab Technologies), media (NME Networks), and manufacturing and retail (Vista Musical Instruments). By integrating the physical, digital, and social supply chain around music, CMG brings together brands and people who are passionate about music, allowing them to deliver authentic content, products, and experiences for all music lovers.